| File | View/Download |
| --- | --- |
| iPrescribe-Harbor-Discount-END-USERS | View/Download |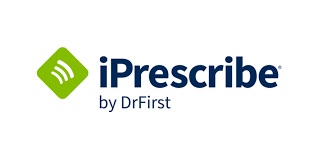 DrFirst iPrescribe Mobile App for E-Prescriptions - A Value-Driven Harbor Member Benefit
Get Started Today: Member Dentists will be entitled to use iPrescribe free for 1 year so long as you register to use iPrescribe by 12/31/22.
· IMPORTANT: Harbor Members must enter the discount code HDS during the iPrescribe registration process in order to receive this discount offer.
You will set up two app accounts to start.
iPrescribe
For app log-in and prescription sending.
Takes 3 minutes approx.
ID.me
Setup for identity verification and management.
Takes 5-15 minutes approx.
To set your account up, Visit the Registration page: http://iprescribe.com/register
Harbor members should use the promotional code: HDS
The promotional code is located in the upper righthand corner and provides our valued Harbor members with one-year free access to iPrescribe. Note this offer ends 12/31/22.
New registrants will be required to enter a credit card, which will be charged a small fee to verify the account and then will be refunded back.
After the one-year free access, you as a Harbor member will be charged $360 plus sales tax annually. This annual fee is significantly lower than other prescribing apps.
Help and Questions: https://help.drfirst.com/hc/en-us/categories/360006071173-iPrescribe
· Compliancy started Jan 1, 2022 in California for both controlled and noncontrolled substances with very few exceptions. Paper prescriptions will no longer be allowed by state law.
· Harbor Dental Society is excited to be rolling out a value-driven member benefit by DrFirst with the launch of iPrescribe, a standalone E-prescriptions mobile app solution to meet your practice needs to be compliant with the new CA state law.
· iPrescribe can be used for new prescriptions and renewals and for electronic prescribing for controlled substances (EPCS). The mobile app is fully HIPAA-compliant to keep patients' protected health information secure, provides safety alerts for potential drug interactions and allergies, and allows real-time access to patient medication history and copay information.