Restorative Dentistry in General Practice: Working Smarter, not Harder to Optimize Patient Care, Outcomes and Profitability - Challenging the Paradigm
Learn how to increase efficiency and speed in restorative delivery while improving outcome quality and patient satisfaction!
Harbor Dental Society's CE Program on Restorative Dentistry is scheduled for Thursday, March 21, 2019 at the Centre at Sycamore Plaza, 5000 Clark, Lakewood, CA. Register to Get in the Know!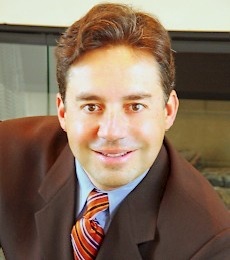 Dr. Foroud Hakim who is a nationally recognized educator will be presenting this comprehensive and interactive course, covering the gamete of general restorative practice. Updates on techniques and trends in restorative dentistry are covered with case based examples while keeping an efficiency and practice economics barometer in mind. Don't miss your opportunity to meet Dr. Hakim face-to-face and get answers to your questions, saving you time and money.
This CE program will highlight specific opportunities where the dentist can increase efficiency and speed in restorative delivery while improving outcome quality and patient satisfaction.
2:30pm Registration; 3pm-9pm CE Program, Exhibits, and Dinner
5 CEU core
Learning Objectives:
Trends & techniques in direct adhesive dentistry.

Trends & techniques in indirect ceramic dentistry.

Updates in bonding/adhesion/cementation.

Laboratory communications.

Leveraging the latest in delivery technologies – considering ROI.

Introduction to indispensable restorative products, materials and gadgetry that improve practice "job cycling".
Dr. Foroud Hakim has balanced private practice and dental education for over 27 years in the San Francisco Bay Area. He has a true passion for restorative dentistry ranging from complex rehabilitation to optimally conservative, single tooth restoration. He is former Vice Chair of the Department of Integrated Reconstructive Dental Sciences at University of the Pacific and has been a Director in the Esthetics, Implant and Complex Care Clinic at Pacific.
Dr. Hakim has lectured nationally and internationally in many venues including seminars, continuums and hands-on workshops on topics ranging from technology, esthetic dentistry, occlusion, smile design, CAD/CAM, photography, and adhesive and composite dentistry. Dr. Hakim has several publications and has authored two chapters in the 2010 text, Esthetic Dentistry in Clinical Practice from Blackwell Publishing.
Thank you to our annual exhibitors and sponsors for 2019:
CE Program Series Sponsor: GC America
Online CE Sponsor & Annual Exhibitors: Citi Practice Finance Group
CE Annual Exhibitors: Cedbod Telecom, Garfield Refining Co., Integrity Practice Sales, Patterson Dental Supply, Young's Dental
March CE Sponsors: Voco | Ultradent | Kettenbach | Microdental Labs | Isolite