Friday, Sep 4, 2020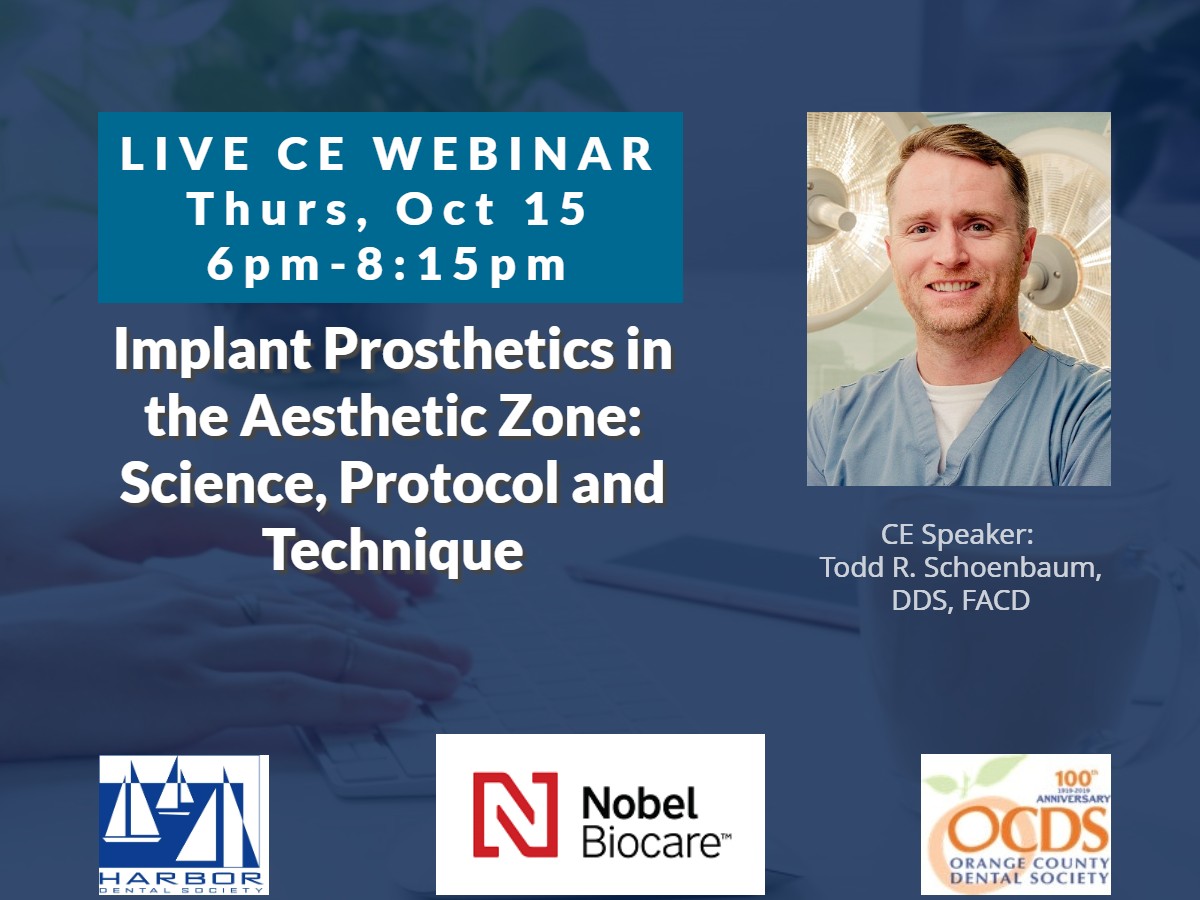 'Live' CE Webinar: Implant Prosthetics in the Aesthetic Zone: Science, Protocol and Technique
Date: Thurs, Oct 15, 2020 Time: 6pm-8:15pm 2 core CEU
CE Speaker: Todd R. Schoenbaum, DDS, FACD
Sponsor: Nobel Biocare
The restoration of implants in the aesthetic zone varies significantly from implant treatment in other areas. Successful outcomes require not just osseointegration of the implant fixture itself, but also the creation of appropriate gingival architecture, selection, and fabrication of an abutment/crown system that balances aesthetic and functional demands. Special attention will be given to provisional techniques, abutment/crown selection, impression techniques, and gingival shaping. The techniques and materials demonstrated will balance efficient and practical techniques with clinical results and scientific evidence.
Topics:
- How to make provisional restorations that enhance the aesthetic outcome and maximize aesthetic predictability
- How to select the appropriate abutment/crown in the aesthetic zone to maximize long term aesthetics and durability
- Cement vs. Screw retained restorations: when, why and how - How to efficiently take implant impressions that maximize accuracy
- How to make and deliver aesthetic provisionals with immediate implant placement
- How to predictably manage and create soft tissue aesthetics around anterior implants
Todd Schoenbaum is a full-time Associate Clinical Professor at UCLA, Director of UCLA Continuing Dental Education, and instructs residents and students at UCLA for their implant restorations. He has published over 40 papers, 8 chapters, and one textbook. He is the recipient of the scientific writing award from the JPD. Dr. Schoenbaum has been invited to lecture at conferences domestically and internationally. He maintains a private practice limited to implant treatment with Dr. Peter Moy.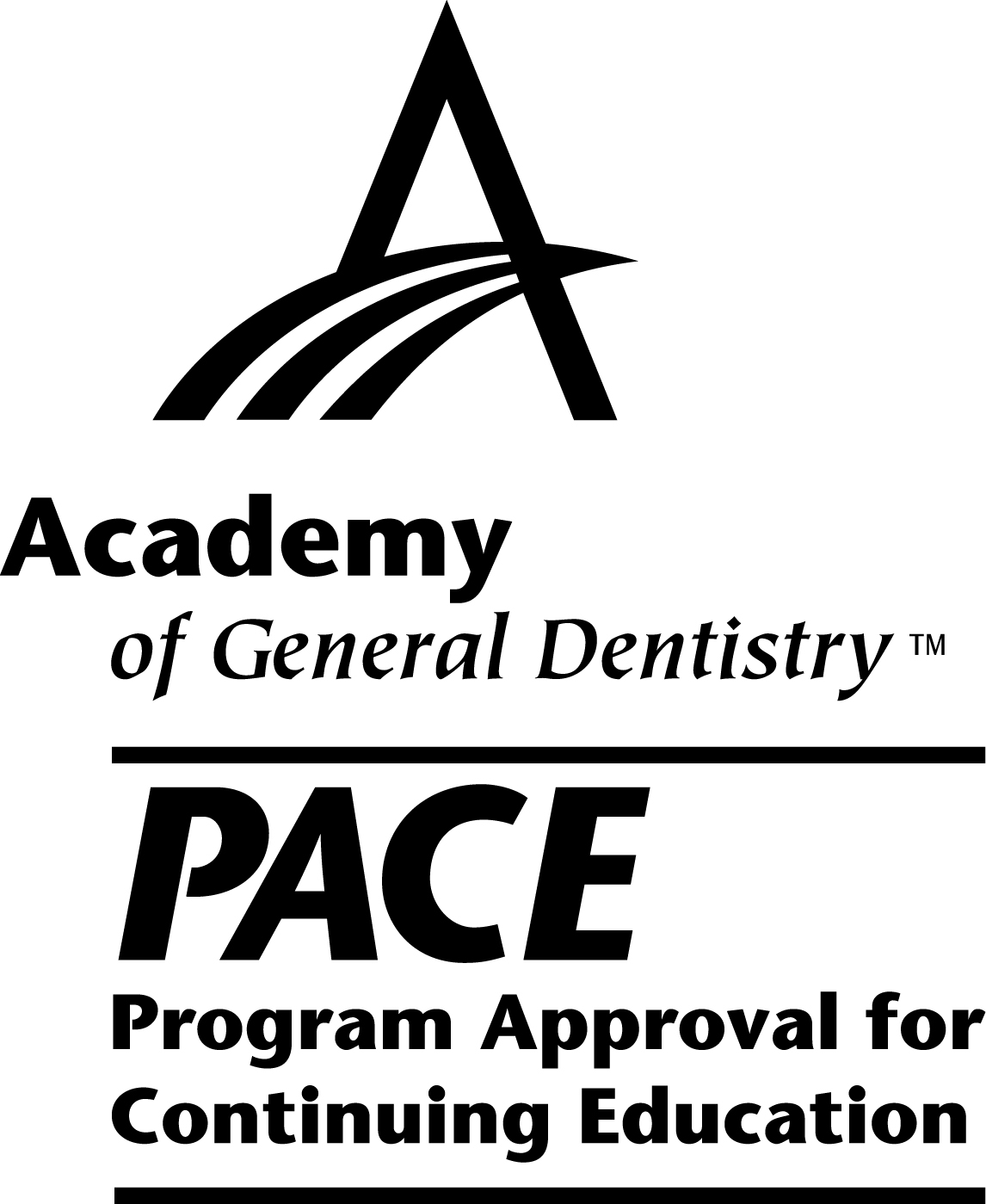 "Harbor Dental Society (HDS) is designated as an Approved PACE Program Provider by the Academy of General Dentistry. The formal continuing education program of this program provider are accepted by AGD for Fellowship, Mastership and membership maintenance credit. Approval does not imply acceptance by a state or provincial board of dentistry or AGD endorsement. The current term of approval extends from 9/1/2017 to 8/31/2021."
Be sure to attend as the webinar will not be recorded. No refunds for no shows. Written cancellation must be received 2 days prior to the webinar date for a refund.