Monday, Jul 20, 2020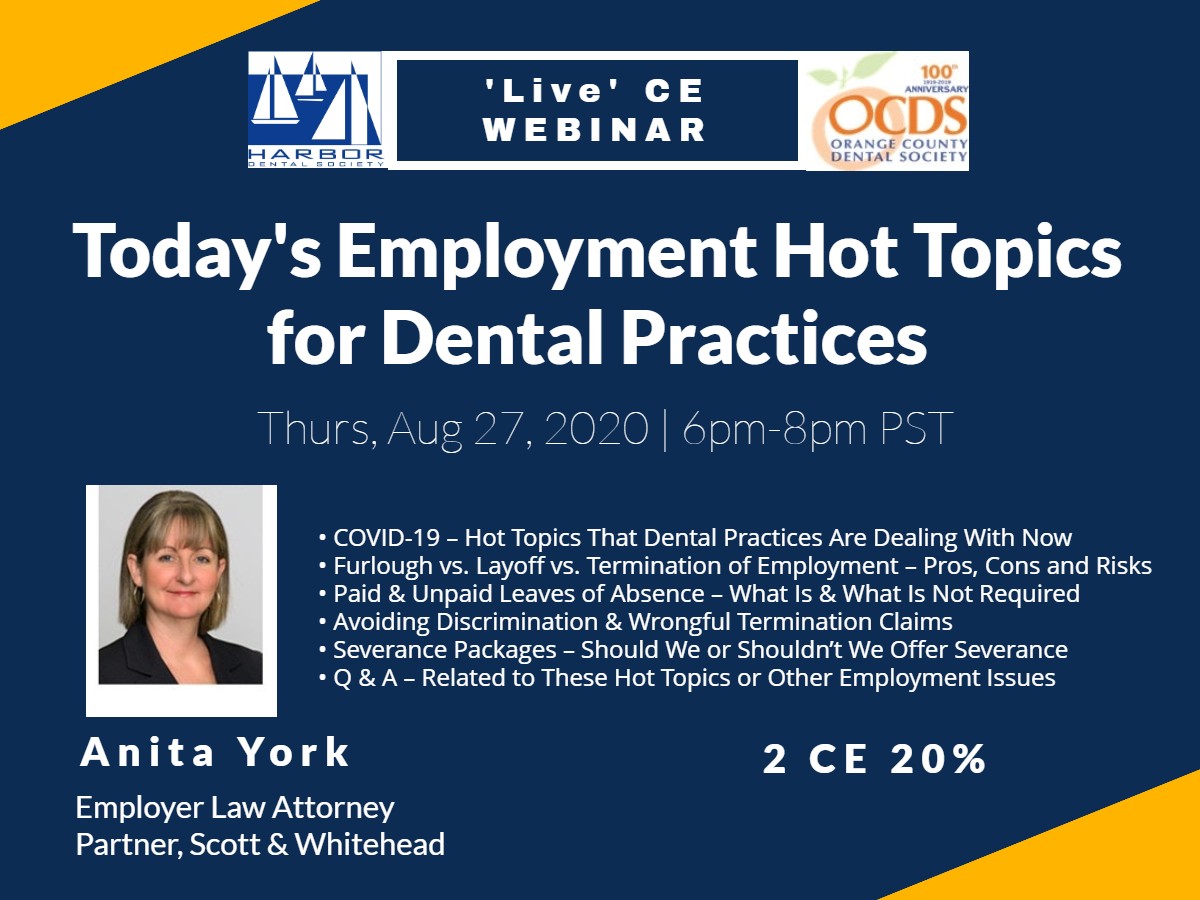 Harbor's LIVE CE Webinar Series 2020
CE Program: Today's Employment Hot Topics for Dental Practices
Date: August 27, 2020
Time: 6:00 PM - 8:00 PM
Speaker: Anita York, Esq.
2 CE 20%
This webinar is open to dentists only. Be sure to attend, this session will not be recorded.
Register today - https://register.gotowebinar.com/register/3304025153192981516
Today's Employment Hot Topics for Dental Practices including:
• COVID-19 – Hot Topics That Dental Practices Are Dealing With Now
• Furlough vs. Layoff vs. Termination of Employment – Pros, Cons and Risks
• Paid & Unpaid Leaves of Absence – What Is & What Is Not Required
• Avoiding Discrimination & Wrongful Termination Claims
• Severance Packages – Should We or Shouldn't We Offer Severance
• Q & A – Related to These Hot Topics or Other Employment Issues
No refunds for no shows. Written cancellation must be received 2 days prior to webinar date to receive a refund.