Saturday, Aug 1, 2020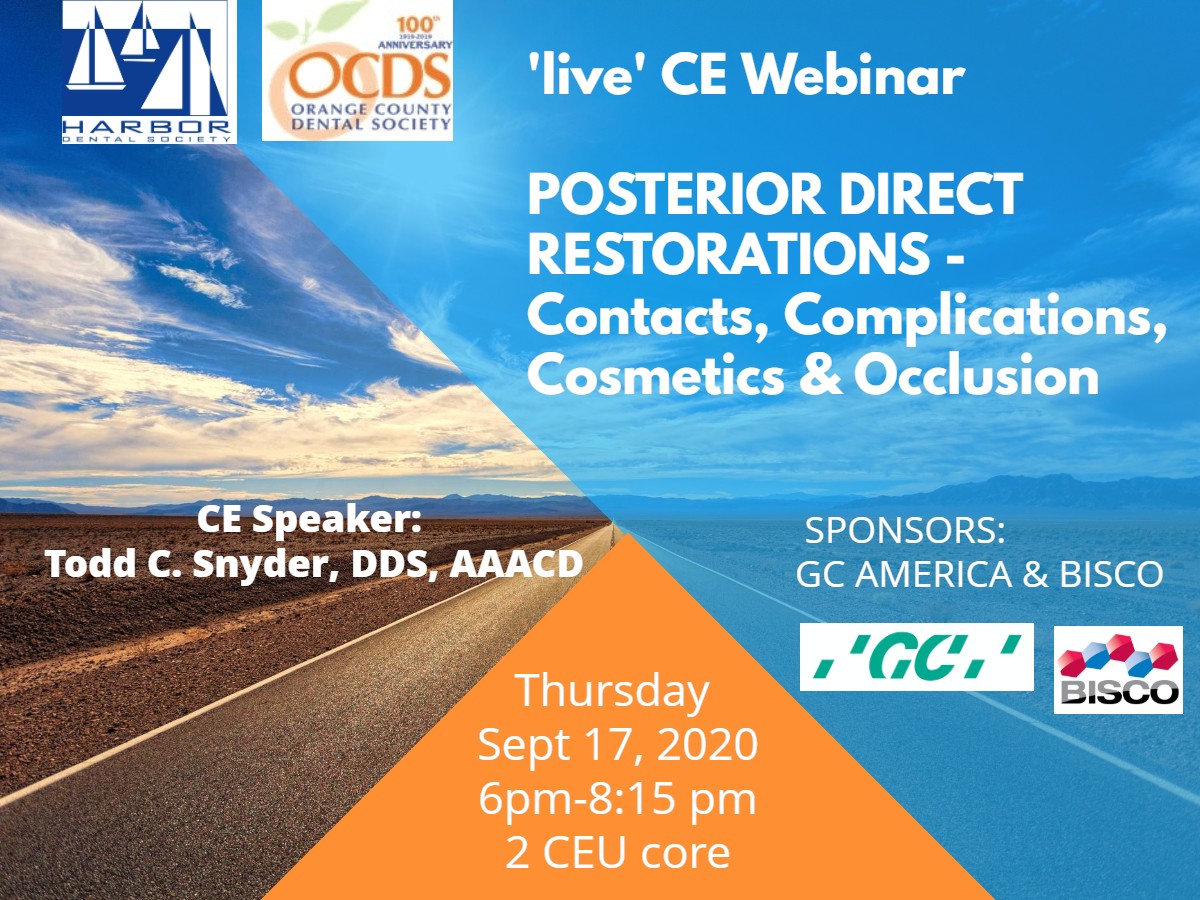 Harbor's LIVE CE Webinar Series 2020
Posterior Director Restorations - Contacts, Complications, Cosmetics and Occlusion
CE Speaker: Todd C. Snyder, DDS, AAACD CE
Date: Thurs, Sept 17, 2020 Time: 6pm-8:15pm
CEU: 2 core
Sponsors: GC America and BISCO
Register today - https://register.gotowebinar.com/register/9085623429411295244

Be sure to attend as the webinar will not be recorded. No refunds for no shows. Written cancellation must be received 2 days prior to webinar date for a refund.
Course Details:
Simplify your practice with the placement of direct restorations. The emphasis of this course is unlike any other course on direct restorative materials in that it looks at complications and addresses them before they happen. This course will discuss treatment planning and diagnosing for proper materials and placement of direct vs. indirectly fabricated restorations. Learn steps for posterior direct composites that can be taken prior to ever treating the patient to avoid postoperative complications. Never have a loose contact between teeth again by knowing what types of matrices are available and when to use them. Learn how to place restorations with no sensitivity. See how to restore teeth with minimal to no adjustment of the restoration. Find out how to treat patients with symptomatic restorations effortlessly. Learn how to use glass ionomers in difficult areas. Numerous pieces of information will be provided to eliminate any and all issues you might be having with composite restoratives so that you can place them without any problems.
Topics covered:
• Diagnostic Tools
• Preparation Designs
• Bonding agents
• Tight contacts and the use of various matrices.
• Eliminate sensitivity with the use of different types of materials.
• Composite placement to minimize or eliminate adjustments.
This course is fundamental for the proper placement of posterior composites with no post-operative complications.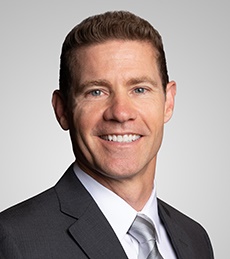 CE Speaker: Dr. Todd C. Snyder received his doctorate in dental surgery at the U.C.L.A. School of Dentistry. Dr. Snyder is an Accredited Fellow of the American Academy of Cosmetic Dentistry. He has trained at the F.A.C.E. institute for complex gnathological (functional) and temporomandibular joint disorders (TMD). Dr. Snyder lectures both nationally and internationally on numerous aspects of dental materials, techniques, equipment, use of the internet, software and business marketing tools. He has been on the faculty at U.C.L.A. and is currently on the faculty at Esthetic Professionals.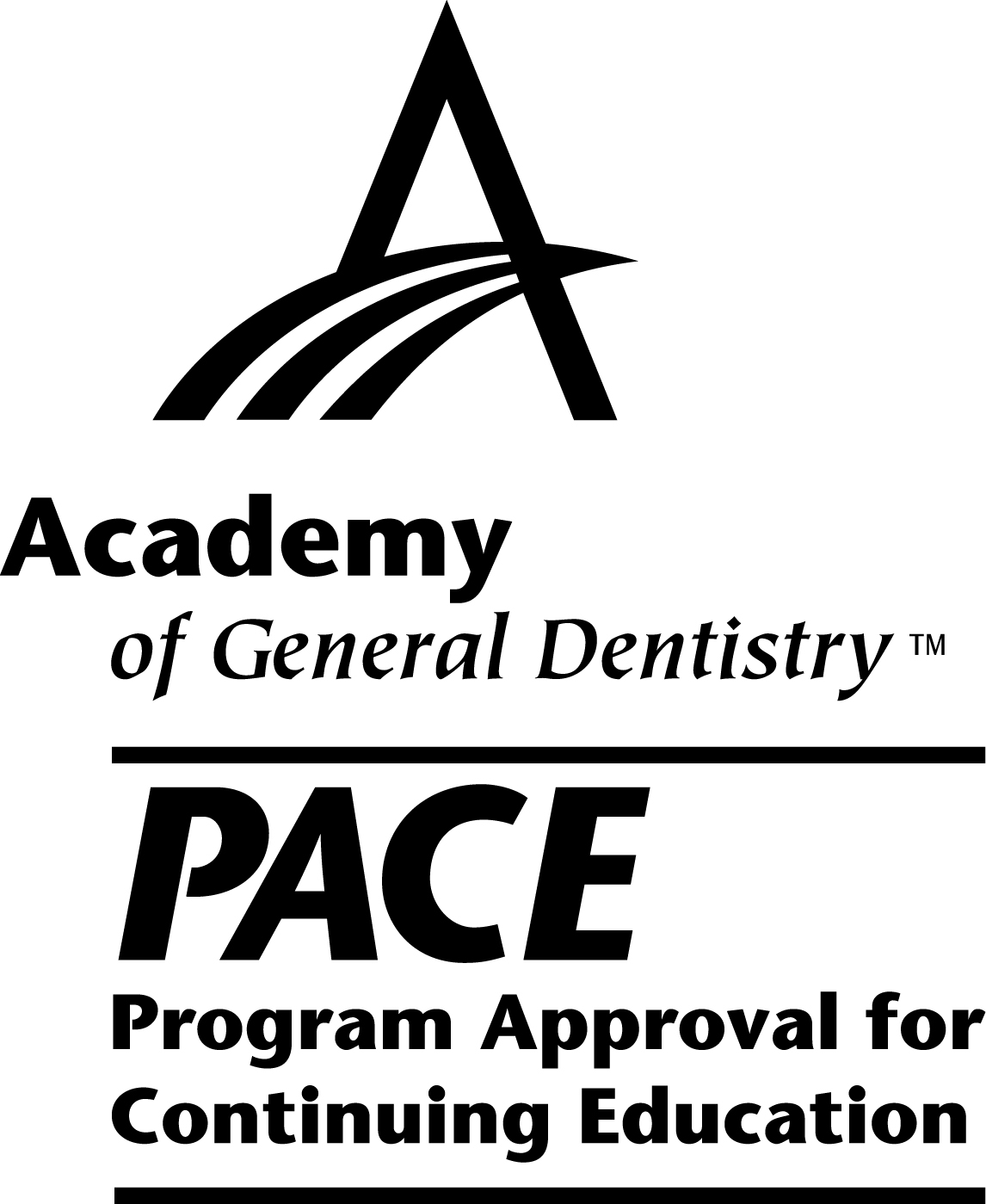 "Harbor Dental Society (HDS) is designated as an Approved PACE Program Provider by the Academy of General Dentistry. The formal continuing education program of this program provider are accepted by AGD for Fellowship, Mastership and membership maintenance credit. Approval does not imply acceptance by a state or provincial board of dentistry or AGD endorsement. The current term of approval extends from 9/1/2017 to 8/31/2021."